Slide Title
Use this snippet to presents your content in a slideshow-like format. Don't write about products or services here, write about solutions.
Odoo ERP Customization


Odoo Is Huge, Customization Is Like A Complex Heart Surgery. Get Global Experts
Edit this title
Good writing is simple, but not simplistic.
Good copy starts with understanding how your product or service helps your customers. Simple words communicate better than big words and pompous language.
Previous
Next
Odoo ERP Customization
Odoo Is Huge, Customization Is Like A Complex Heart Surgery. Get Local & Global Experts right here in Qatar.
Odoo Customization
An enterprise application must go by the client's way. Customization provides that personalized experience in an application focusing on the client's requirements and ideas. Odoo provides a fully functional package to meet an enterprise requirement, but there will be always an extra required by the clients. At NextMove Technologies we analyze your requirement on the additional needs and there by setting the right strategy for fulfilling the functionalities.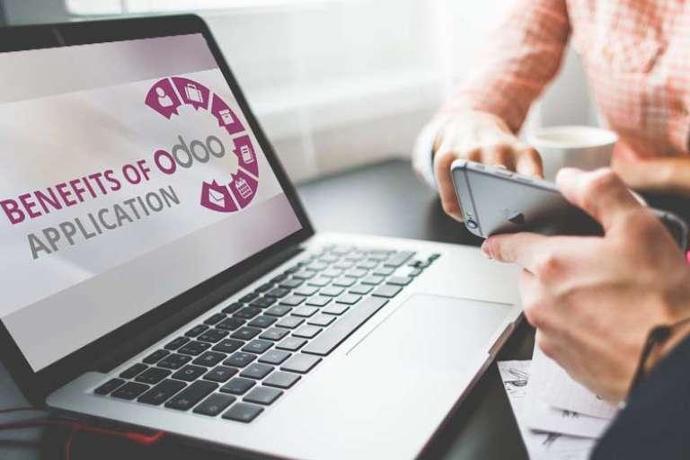 Odoo Customization Process
Step 1
Requirement Gathering
We will schedule a meeting with you and our technical team, to gather information on your needs and requirements.
Step 2
GAP Analysis
We analyze the gap between the available features of Odoo and your requirements.
Step 3
Feasibility Study
A study on the feasibility to do the requested modifications in Odoo without, compromising the performance as well as breaking default functionalities of the platform.

Step 4
Estimation and customer approval
An estimation of the cost and duration and implementation will be shared with you ,after wait for your approval to proceed further .
Step 5
Development and Testing
The platform will be developed as per the needs and requirements also as per the standards , m ultiple integrated, as well as unit testing, will be undertaken to estimate the reliability.
Step 6
Delivery
The completed and tested modules will be delivered to you.
Why do Experts need to do it?
Expert Partner
Cost-efficient solutions
Considers all parameters and doesn't tamper with default functionalities
In-depth knowledge of technical as well as functional aspects
Strict following of standardized procedures
High coding standards and reliability
Ease in maintenance operations
Performance remains steady throughout the functioning
Non-expert
Cheap and non-reliable solutions
Will not consider all parameters and may break default functioning.
Will not be an expert in understanding the technical and functional aspects of the platform.
May deviate from the standardized development path
Lower coding standards.
Complications in maintenance operations
This may indicate performance issues in the long run.

Why NextMove?
Our team will help you find out the technical problem you are facing
High Coding standards
Ranks second in Odoo app downloads
Expert in all versions of Odoo
HigHigh quality deliverables
Odoo Silver Partner

Functional expertise in all Odoo modules
3000 + satisfied customers across the globe
Service in both enterprise & community
Author of open HRMS


Why should I choose Nextmove for Odoo implementation?
The availability of technical and functional consultants makes Nextmove the best Odoo implementation partner for your company. 10+ Years of experience and knowledge in every industry domain, make Nextmove project undertakings fool-proof and robust. We always keep customer desires on top priority while making every decision.
Why choose Odoo partners over freelancers for Odoo implementation?
It is better to go for Odoo partners than freelancers for Odoo Implementation, as Odoo partners are more qualified and trained professionals. Being certified, Odoo Partners always adheres to standards and professional methodologies. Also, Odoo partners are experts in all industry domains and have access to Enterprise Edition source code, offering boundless Odoo services.
What makes Odoo implementation pocket-friendly?
You can lower the cost of Odoo implementation by adding only essential modules that are required for your business. Lesser the modules, the lesser the Odoo implementation costs. With no license fees unlike proprietary ERPs, the Odoo community edition further lowers the cost of Odoo implementation. Odoo enterprise online edition, brings down further the expense, as no additional infrastructures are demanded.
Why should I opt for Odoo over other ERPs?
Odoo saves you a lot of money, leaving you money to utilize in future customizations and other essentials. Secondly, Odoo offers the unlimited possibility of customizations in the ERP. Numerous custom feature modules help the business achieve business results with greater ease. Also with Odoo, there is no risk of getting locked in either by the vendor or technology.
Are you looking to customize your ERP?
Our professional team can help you to identify your needs and customize it as per the best practices and Odoo guidelines