Odoo Development Company
Silver partner


What is Odoo/OpenERP?
Odoo / OpenERP is a suite of enterprise management applications, targeting Small, Medium and Multinational Enterprises encompassing several departments. Odoo ERP streamlines all managements segments like Manufacturing, Finance and Accounting, Purchase, Sales, Warehouse, Customer Relationship Management, Human Resource, Point of Sale, Ecommerce and Website, Project Management, Document Management under one roof, thereby improving the efficiency and productivity of an enterprise.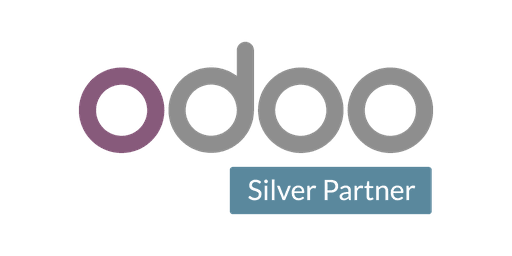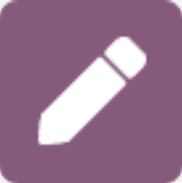 Open source
No Vendor Lock-in Frequent Product Growth.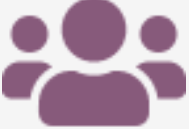 Proven Product with 7 Million+ Users
Globally Accepted Application Proven Quality.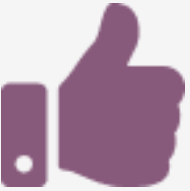 High Quality at Reasonable Price
Outstanding ERP solution Minimal Investment.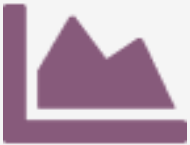 40000+ Ready to Use Modules
Fully Integrated Modules Expanding Day By Day.
NextMove and Odoo ERP
Nextmove acts as one of the best and trusted Odoo partner, constantly serving the best customization and implementation in Odoo ERP. We are enriched with highly skilled technical experts, implementing and designing the ERP providing ultimate benefit to our customer base. Today Nextmove has reached par excellent in Odoo implementation and allied services, proving its credibility and reliability. Our robust, foolproof ERP solutions are used by customers sprawling across the globe. Nextmove help their clients achieve strategic business goals via technical ingeniousness, proven domain experience, and project management skills. We have been partners with Odoo for 10+ years , Today we have a large clientele varying in sectors, scales, and regions of operation.

Odoo Development Services
Nextmove remains the top contributor of Odoo apps after the Odoo community. We also rank second in the number of downloads on our apps by the Odoo users. Today we focus on applications that have a problem-solving nature and those which bring in advanced operational functionalities to the Odoo platform.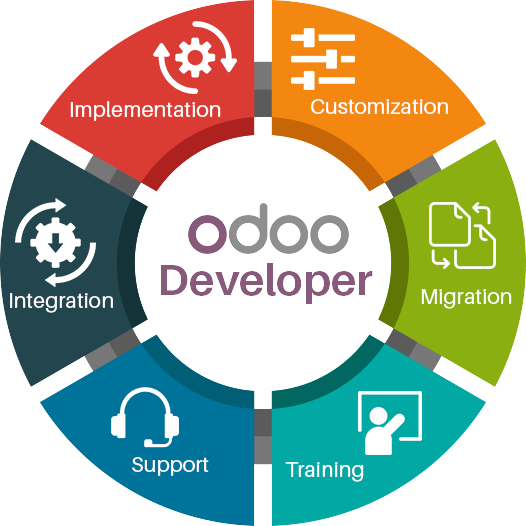 Why NextMove?
Our team would help you in finding out the technical problem you facing
High Coding standards
Ranks second in Odoo app downloads
Expert in all versions of Odoo
Hight quality deliverables
Odoo Silver partner

Functional expertise in all Odoo modules
3000 + satisfied customers across globe
Service in both enterprise & community
Author of open HRMS
Why should I choose Nextmove for Odoo implementation?
The availability of technical and functional consultants makes Nextmove the best Odoo implementation partner for your company. 10+ Years of experience and knowledge in every industry domains, make Nextmove project undertakings fool-proof and robust. We always keep customer desires on top priority while making every decision.
Why choose Odoo partners over freelancers for Odoo implementation?
It is better to go for Odoo partners than freelancers for Odoo Implementation, as Odoo partners are more qualified and trained professionals. Being certified, Odoo Partners always adhere to standards and professional methodologies .Also, Odoo partners are experts in all industry domains and have access to Enterprise Edition source code, offering boundless Odoo services.
What makes Odoo implementation pocket-friendly?
You can lower the cost of Odoo implementation by adding only essential modules that are required for your business. Lesser the modules, lesser the Odoo implementation costs. With no license fees unlike proprietary ERPs, Odoo community edition further lowers down the cost of Odoo implementation. Odoo enterprise online edition, brings down further the expense, as no additional infrastructures are demanded.
Why should I opt Odoo over other ERPs?
Odoo saves you with a lot of money, leaving them for utilizing in future customizations and other essentials. Secondly, Odoo offers the unlimited possibility of customizations in the ERP. Numerous custom feature modules help the business achieve business results with greater ease. Also with Odoo, there is no risk of getting locked in either by the vendor or technology.